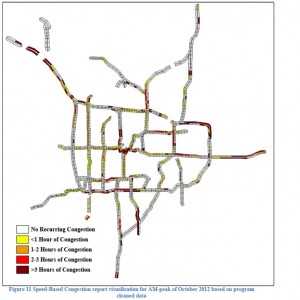 MINNESOTA DEPARTMENT OF TRANSPORTATION
UNIVERSITY OF MINNESOTA DEPARTMENT OF CIVIL ENGINEERING
The Twin Cities freeway network is a densely instrumented and growing transportation system. As the Minnesota Department of Transportation (MnDOT) pursues a performance-based management strategy to monitor the health of the network and make planning and management decisions, the data from this vast network is being examined using a variety of methods.
View this complete post...