Posts Tagged 'Missouri'
Wednesday, July 2nd, 2014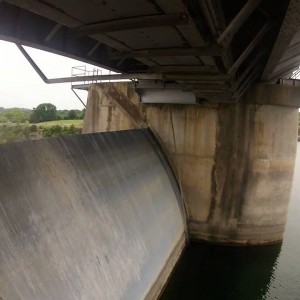 Missouri Department of Transportation provides a lending hand to the Army Corps of Engineers at Table Rock Lake in Branson, MO. The MoDOT bridge inspection crew gave the Corps a lift in one of MoDOT's under bridge inspection units allowing them to inspect dam. This video provides a first person view of what a ride in an under bridge inspection unit to inspect underneath bridges looks like. Enjoy the ride!
View this complete post...
Polls
Polls
Is the administration moving fast enough on Infra issues? Are Americans prepared to pay more taxes for repairs? Should job creation be the guiding determination? Vote now!
Blog
The Infra Blog offers cutting edge perspective on a broad spectrum of Infra topics. Frequent updates and provocative posts highlight hot button topics -- essential ingredients of a national Infra dialogue.
---