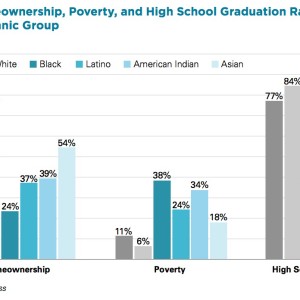 NEIGHBORHOODS ORGANIZING FOR CHANGE
TAKE ACTION MN
ISAIAH
THE CENTER FOR POPULAR DEMOCRACY
Transit has many individual and community benefits—from improved safety and cost savings to enhanced personal and environmental health. However, across the nation, trips to work by public transportation take twice as long as trips to work by single-occupancy vehicle. While 68 percent of commutes by people who drove alone last less than 30 minutes, more than half (53 percent) of public transportation commutes are 45 minutes or longer. These travel-mode disparities have racial outcomes: national data show that people of color rely on public transportation for their commutes at significantly higher rates than whites.
View this complete post...