Posts Tagged 'Mineta Transportation Institute'
Wednesday, July 23rd, 2014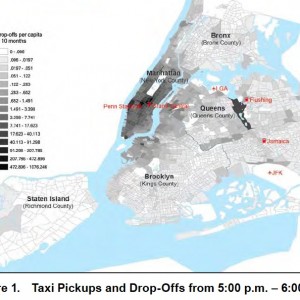 MINETA TRANSPORTATION INSTITUTE
Taxis provide an alternative to conventional public transit services in many cities, and understanding the demand for taxis requires consideration of the role that taxis serve in the greater transportation system. This report presents the results of a study to model taxi demand across time and space, explicitly accounting for the presence and quality of transit service. The primary objective of the study was to identify the factors that drive taxi demand and to understand how this varies by location and time of day. This was accomplished by developing demand models for taxi trip generation and mode choice that explicitly account for the characteristics of transit service in the neighborhoods where trips are made. The resulting insights are useful for making regulatory, planning, and engineering decisions about how to manage taxi markets, accounting for their role in the transportation system.
View this complete post...
Polls
Polls
Is the administration moving fast enough on Infra issues? Are Americans prepared to pay more taxes for repairs? Should job creation be the guiding determination? Vote now!
Blog
The Infra Blog offers cutting edge perspective on a broad spectrum of Infra topics. Frequent updates and provocative posts highlight hot button topics -- essential ingredients of a national Infra dialogue.
---