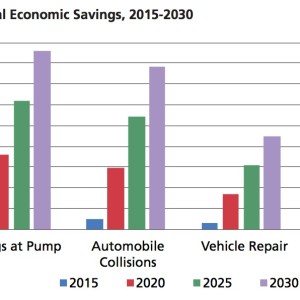 MASSPIRG EDUCATION FUND
TRANSPORTATION FOR MASSACHUSETTS
The benefits of reduced driving are sometimes difficult to see, but hugely important. Many dramatic gains remain unrecognized because they are indirect, gradual, or result from avoided collisions and health problems that people don't expect will happen to them in the first place. In our daily lives, it is difficult to assess the value of reduced costs that would have been borne by others or consequences that didn't occur.
View this complete post...