Posts Tagged 'Massachusetts'
Tuesday, September 1st, 2015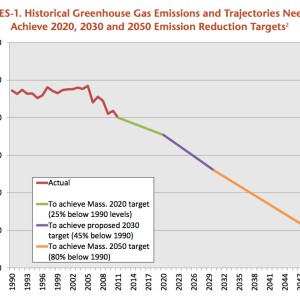 ENVIRONMENT MASSACHUSETTS
To ensure that the Commonwealth stays on track to meet its target under the Global Warming Solutions Act of cutting emissions by at least 80 percent by 2050, Massachusetts should adopt a target of reducing greenhouse gas emissions to at least 45 percent below 1990 levels by 2030…Achieving that goal will require Massachusetts to fully implement previous commitments to reduce global warming pollution. It will also require us to take full advantage of a new wave of game-changing opportunities – from cutting-edge technologies to emerging societal trends – that can help Massachusetts build on its position of national leadership in the fight against global warming.
View this complete post...
Polls
Polls
Is the administration moving fast enough on Infra issues? Are Americans prepared to pay more taxes for repairs? Should job creation be the guiding determination? Vote now!
Blog
The Infra Blog offers cutting edge perspective on a broad spectrum of Infra topics. Frequent updates and provocative posts highlight hot button topics -- essential ingredients of a national Infra dialogue.
---