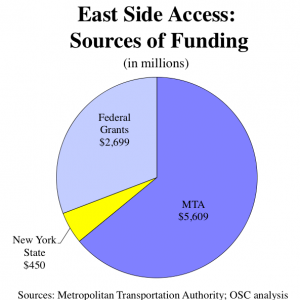 METROPOLITAN TRANSIT AUTHORITY
The Metropolitan Transportation Authority (MTA) is constructing one of the largest and most complex public works projects in the country, East Side Access (ESA). ESA will bring Long Island Rail Road (LIRR) service to the East Side of Manhattan for the first time, at Grand Central Terminal (GCT). The MTA expects ESA to spur numerous benefits for the region, including faster commutes, expanded transportation options and economic growth.
View this complete post...