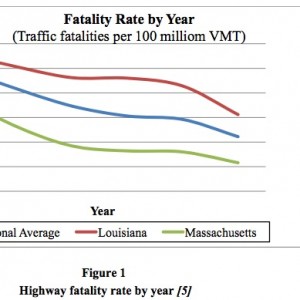 LOUISIANA DEPARTMENT OF TRANSPORTATION AND DEVELOPMENT
LOUISIANA TRANSPORTATION RESEARCH CENTER
To improve highway safety, DOTD has developed a Louisiana Strategic Highway Safety Plan (SHSP) aimed at reducing fatal and severe injury crashes on Louisiana roadways. The goal of Louisiana SHSP is to reach Destination Zero Deaths on Louisiana roadways, which calls to cut the fatalities by half by 2030.
View this complete post...