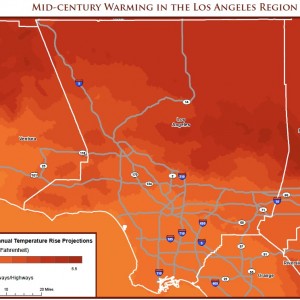 ENVIRONMENTAL DEFENSE FUND
UCLA LUSKIN CENTER FOR INNOVATION
The Environmental Defense Fund commissioned the UCLA Luskin Center for Innovation to profile the potential for clean energy investments in Los Angeles County. The Los Angeles Solar and Efficiency Report (LASER): An Atlas of Investment Potential is multi-faceted. The LASER Atlas begins with this particular profile of clean energy investment potential at the county level. Other profiles that comprise the LASER Atlas are at the sub-regional level…This county level overview is designed to help community stakeholders identify areas of high potential for solar energy and the benefits of green economic investment. These benefits include capitalizing on incoming state and local funding while creating jobs and building community resilience to current environmental health and energy threats that climate change will exacerbate.
View this complete post...