Posts Tagged 'International Renewable Energy Agency'
Thursday, December 29th, 2016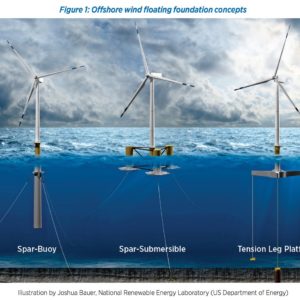 Today's offshore wind turbines, rooted to the seabed by monopile or jacket foundations, are restricted to waters less than 50 metres deep. This rules out sites with the strongest winds and, often, access to big markets. Floating foundations, by eliminating the depth constraint and easing turbine set-up, could open the way for power generation from deeper waters.
View this complete post...
Polls
Polls
Is the administration moving fast enough on Infra issues? Are Americans prepared to pay more taxes for repairs? Should job creation be the guiding determination? Vote now!
Blog
The Infra Blog offers cutting edge perspective on a broad spectrum of Infra topics. Frequent updates and provocative posts highlight hot button topics -- essential ingredients of a national Infra dialogue.
---