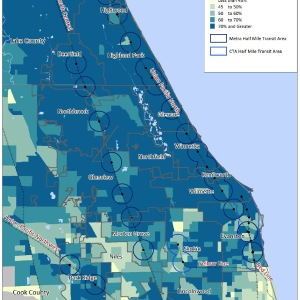 CENTER FOR NEIGHBORHOOD TECHNOLOGY
OPEN COMMUNITIES
TRANSIT DEFINES THE VIBRANCY OF DOWNTOWNS IN CHICAGO'S NORTHERN SUBURBS. Metra and CTA stations, and the development they support, help commuters get to jobs and run errands on their way home, all with little or no driving. Residents come together in these downtown station areas to eat, drink, socialize, borrow library books, shop, and see their neighbors. These activity centers are the brand, lifeblood, and drivers of economic development in these communities.
View this complete post...