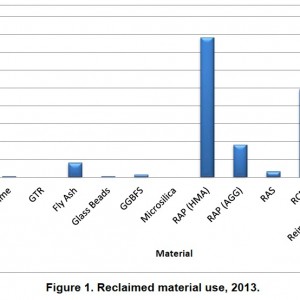 ILLINOIS CENTER FOR TRANSPORTATION
The Illinois Department of Transportation (IDOT) has many years of experience using a variety of reclaimed and recycled materials in highway construction. Major material use in highway construction is in the form of aggregates, concrete, and hot-mix asphalt (HMA). It should be no surprise that reclaimed and recycled material use is aligned with usage of these basic construction materials. This report presents the quantity of materials used in 2013, along with specific reporting as required in Illinois Public Act 097-0314. Specific reporting on use of shingles, along with efforts to reduce the carbon footprint and to achieve cost savings through the use of recycled and reclaimed materials, in asphalt paving projects is presented.
View this complete post...