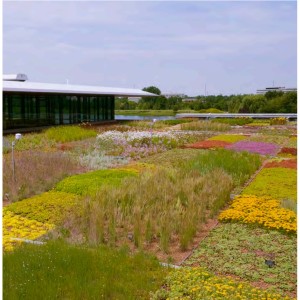 CHICAGO BOTANIC GARDEN
The environmental benefits include conserving water, reducing interior noise pollution, mitigating stormwater runoff, reducing the urban heat-island effect, improving urban air quality through carbon dioxide-oxygen exchange, and creating habitats for a diversity of birds, insects, and animals. Along with extending the life of the roof by two to three times over a conventional roof, economic benefits include reducing energy costs—both heating and cooling—increasing property values, and meeting requirements for stormwater management.
View this complete post...