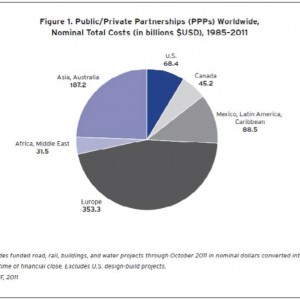 HOUSE TRANSPORTATION & INFRASTRUCTURE COMMITTEE
Around the world, P3s play a significant role in the development and delivery of transportation and infrastructure projects. Internationally, P3s have had a mixed record of success and failure. The Panel found that successful P3s have several common elements, including leveraging the strengths of the public and private sectors, appropriate risk transfer, transparent and flexible contracts, and alignment of policy goals…Unlike most other countries, the United States possesses a robust municipal bond market of approximately $3.7 trillion, of which a significant portion is for infrastructure financing. The Panel found that this is one major reason why the U.S. P3 market has not grown as quickly as in other countries (which do not offer tax-exempt municipal bonds) and why the potential for P3s in the United States is limited.
View this complete post...