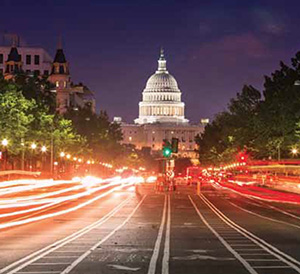 ENO CENTER FOR TRANSPORTATION
The current federal program for funding surface transportation infrastructure in the United States is broken. Since 2008, the U.S. Highway Trust Fund (HTF) has repeatedly been on the brink of insolvency, necessitating five infusions from the U.S. Treasury's General Fund. Many solutions have been proposed to stabilize funding for the federal surface transportation program, but each has confronted substantial political barriers. This study details the circumstances that have led the U.S. transportation program to its current funding situation and explores how other nations have created sustainable mechanisms for ensuring adequate national level investment in surface transportation systems.
View this complete post...