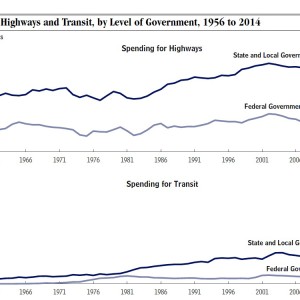 CONGRESSIONAL BUDGET OFFICE
…with its current revenue sources, the Highway Trust Fund cannot support spending at the current rate. The Congressional Budget Office estimates that spending in fiscal year 2015 for highways and transit programs funded from the Highway Trust Fund will be $44 billion and $8 billion, respectively, whereas revenues collected for those purposes are projected to be $34 billion and $5 billion, respectively. By CBO's estimate, at the end of fiscal year 2015, the balance in the trust fund's highway account will fall to about $2 billion and the balance in its transit account will be about $1 billion.
View this complete post...