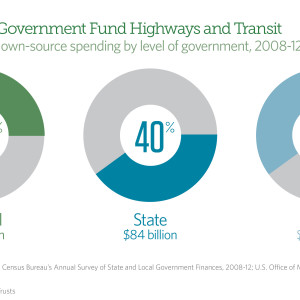 THE PEW CHARITABLE TRUSTS
With the temporary increase in funding for the federal highway trust fund set to run out by May 2015, states and localities are again facing the prospect that shortfalls in the fund could delay or reduce the federal money they rely on for transportation projects. As they wait to see what federal policymakers will do, many states are taking action to make their own transportation funding more sustainable. These efforts highlight the major challenges that all levels of government face in maintaining investments in highways and transit systems—problems that will require policymakers to make difficult choices in the years ahead.
View this complete post...