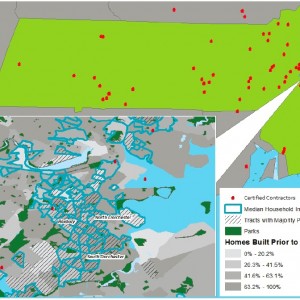 CENTER FOR SOCIAL INCLUSION
Communities of color have been environmental activists for decades. These are communities most often victimized by poor environmental planning, regulations, and decision­‐making. In the last twenty years, communities of color in the Boston area have united and won a Boston­‐wide plan to run buses on cleaner burning fuel, stopped a diesel fueled power plant from being located across from the only elementary school in the diverse Chelsea neighborhood, and ended illegal dumping of trash and toxic materials in abandoned lots throughout the communities of Roxbury and Dorchester.
View this complete post...