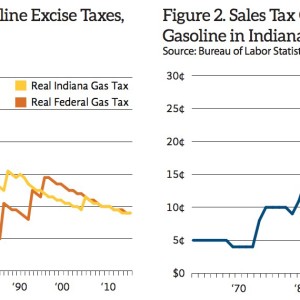 BALL STATE UNIVERSITY
CENTER FOR BUSINESS AND ECONOMIC RESEARCH
With gasoline taxes static or declining due to inflation, the costs of constructing and maintaining roadways and developing congestion relief has grown. The cost per mile of road maintenance has increased roughly 22 percent since the late 1990s and will certainly continue to grow in the coming years (ITEP, 2013). The real (inflation-adjusted) reduction in the gasoline excise tax reduces the state's ability to fund highway construction, operations, maintenance and relieve congestion. In addition, there have been other issues that affect the stability of the gasoline excise tax revenue.
View this complete post...