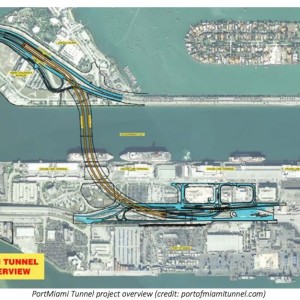 LILLY & ASSOCIATES
INTERNATIONAL TRANSPORTATION LOGISTICS
Just a few years ago, PortMiami suffered from traffic problems that rivaled downtown Manhattan. More than 16,000 cars and trucks traverse the streets surrounding the port every day, and traffic from cargo trucks makes up more than a quarter of that figure. Prior to the tunnel project, the existing bus and vehicle routes were struggling to support the massive weight of this congestion and inhibiting further growth in the region.
View this complete post...