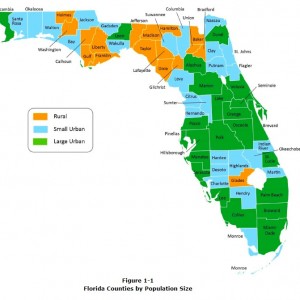 NATIONAL CENTER FOR TRANSIT RESEARCH
In 2012, Community Transportation Coordinators (CTCs) in Central and Southeast Florida suggested that the increased demand for travel to dialysis treatment had begun to negatively impact their ability to meet the transportation needs of other mobility-challenged residents of their communities. In response to this observation, the Center for Urban Transportation Research (CUTR) at the University of South Florida (USF) undertook a multi-phased research project.
View this complete post...