Posts Tagged 'FL'
Monday, July 25th, 2016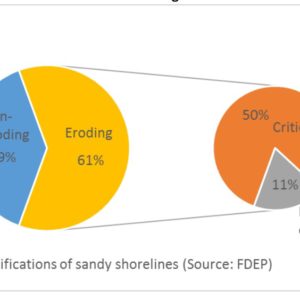 Florida's economy relies heavily on its beaches, the state's "invisible" coastal infrastructure that protects Florida's communities. Most of the public view beaches as places where they can participate in outdoor recreational activities. Florida beaches represent its leading tourist destination with about 810 million "day visits" to its beaches annually. This number more than double the number of "day visits" made annually to all U.S. National Parks combined.
View this complete post...
Polls
Polls
Is the administration moving fast enough on Infra issues? Are Americans prepared to pay more taxes for repairs? Should job creation be the guiding determination? Vote now!
Blog
The Infra Blog offers cutting edge perspective on a broad spectrum of Infra topics. Frequent updates and provocative posts highlight hot button topics -- essential ingredients of a national Infra dialogue.
---