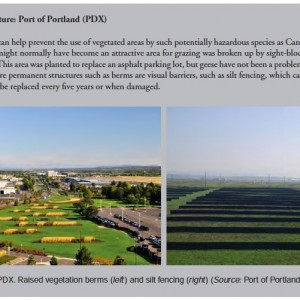 AIRPORT COOPERATIVE RESEARCH PROGRAM
Efficient and effective wildlife management is a challenging endeavor in any environment, but the safety concerns and human activities at airports add complexities to any management plan. Many species of wildlife in airport environments are potentially hazardous to aircraft operation safety; those most hazardous at a particular airport will depend on the specific location and array of attractants, such as water and certain vegetation, whether naturally occurring or not, on and around airport grounds.
View this complete post...