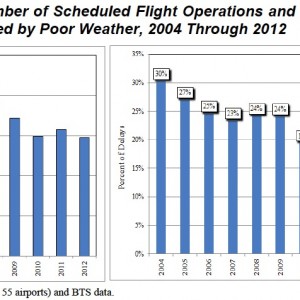 UNITED STATES DEPARTMENT OF TRANSPORTATION
OFFICE OF THE INSPECTOR GENERAL
New infrastructure has helped reduce flight delays at many of the Nation's busiest airports. Since 2000, 20 major airports previously designated by FAA as most critical to improving the capacity and efficiency of the National Airspace System (NAS) have completed substantial runway or taxiway projects that have served to increase capacity or improve traffic flows.
View this complete post...