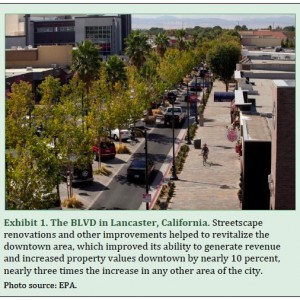 ENVIRONMENTAL PROTECTION AGENCY
Local governments provide a wide variety of facilities and services. As budgets tighten, city leaders often struggle with how to reduce the costs of needed facilities and services and/or increase revenues without overburdening residents. At the same time that many jurisdictions grapple with rising costs for services, however, they also face stagnant or even declining revenues due to struggling local economies and/or shrinking state and federal funds.
View this complete post...