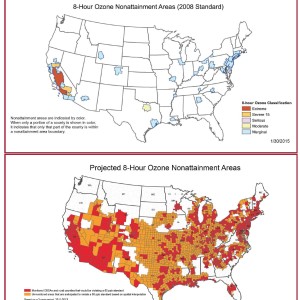 UNITED STATES CHAMBER OF COMMERCE
As Congress gears up to debate reauthorization of surface transportation programs, this report is intended to call attention to a significant emerging threat to addressing the aforementioned transportation challenges: the Environmental Protection Agency's (EPA) forthcoming ozone national ambient air quality standards (NAAQS). This report analyzes the impact of these regulations on transportation projects, with a focus on the Washington, D.C. metropolitan area.
View this complete post...