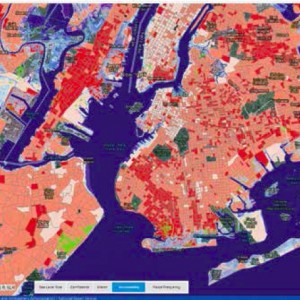 URBAN LAND INSTITUTE
Hurricane Sandy was the worst natural disaster ever to hit the New York−New Jersey region. When it landed on October 29, 2012, the region was unprepared for its impact despite years of reports and warnings that an event like Sandy was a probability in the near future. Climate experts are now saying that although many aspects of Sandy were unique, the region will likely experience events of its magnitude with increasing frequency in the decades ahead…In short, climate change is here to stay, though how severe it may become depends on our ability as humans to mitigate its causes and to create resilient communities that can absorb its impact and continue to thrive and grow. Most urban regions around the world are especially vulnerable to these changes. That vulnerability makes the need for evaluating and implementing longer-term strategies for resilience and preparedness in those regions critical today. This need is all the more true given their growing economic, social, and environmental value as the world becomes more urbanized.
View this complete post...