Posts Tagged 'Clean Energy'
Friday, August 12th, 2016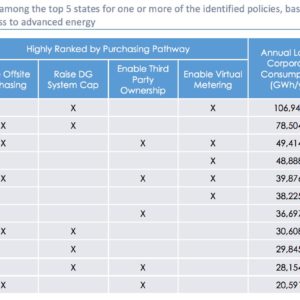 Advanced energy sources that use little or no fuel, such as wind, solar, hydropower, fuel cells, and energy storage create opportunities for corporations to capture savings and hedge against energy price volatility. The price of advanced energy sources has decreased dramatically during the past decade, and companies are increasingly seeking to purchase power from these resources in order to increase competitiveness and achieve corporate responsibility targets. A growing number of corporations have set formal goals for purchasing renewable energy, which they are integrating into their operations and decision making.
View this complete post...
Polls
Polls
Is the administration moving fast enough on Infra issues? Are Americans prepared to pay more taxes for repairs? Should job creation be the guiding determination? Vote now!
Blog
The Infra Blog offers cutting edge perspective on a broad spectrum of Infra topics. Frequent updates and provocative posts highlight hot button topics -- essential ingredients of a national Infra dialogue.
---