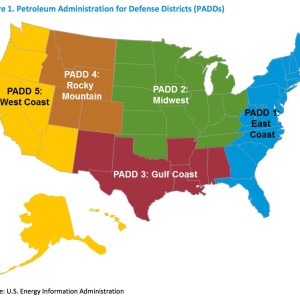 UNITED STATES ENERGY INFORMATION ADMINISTRATION
This study examines supply, demand, and distribution of transportation fuels in Petroleum Administration for Defense District (PADD) 5, a region that includes the western states of California, Arizona, Nevada, Oregon, Washington, Alaska, and Hawaii. For this study, transportation fuels include gasoline, diesel fuel, and jet fuel.
View this complete post...