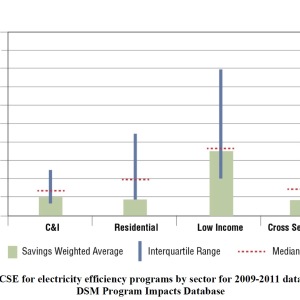 ERNEST ORLANDO LAWRENCE BERKELEY NATIONAL LABORATORY
End-use energy efficiency is increasingly being relied upon as a resource for meeting electricity and natural gas utility system needs within the United States. There is a direct connection between the maturation of energy efficiency as a resource and the need for consistent, high-quality data and reporting of efficiency program costs and impacts. To support this effort, LBNL initiated the Cost of Saved Energy Project (CSE Project) and created a Demand-Side Management (DSM) Program Impacts Database to provide a resource for policy makers, regulators, and the efficiency industry as a whole.
View this complete post...