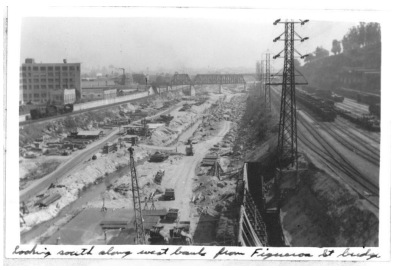 U.S. ARMY CORPS OF ENGINEERS
The Los Angeles River is the 51-milelong backbone of an 870 square mile watershed. It once anchored a vast system of riparian foothill, riverine and freshwater marsh habitat that carried seasonal rains and subterranean flows across the coastal plain to the Pacific Ocean. Over the last 150 years, the River has been degraded by a cycle of increasing urban development in the floodplain, flooding, and channelization, culminating in the mid-20th century with the construction of the Federal flood risk management project known as Los Angeles County Drainage Area (LACDA).
View this complete post...