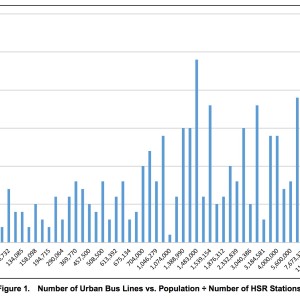 MINETA TRANSPORTATION INSTITUTE
The California High-Speed Rail (HSR) project has matured to the point that initial design of segments in the Central Valley was started in 2014, beginning the long process of completing the California HSR program. One significant concern that many communities involved in, or affected by, the California HSR project have is how to connect the new HSR passenger services to local urban transport, such as bus and light rail. The route and stations for the first segment of the HSR system are well known, but many questions remain about how HSR will be integrated into the existing (and future) California transportation system.
View this complete post...