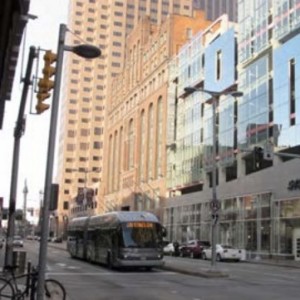 INSTITUTE FOR TRANSPORTATION AND DEVELOPMENT POLICY
A growing number of American cities are promoting transit-oriented development1 (TOD) in order to combat congestion and other problems associated with sprawling, car-dominated suburban growth. Many are planning rail-based mass transit investments like light rail transit (LRT) and streetcars, hoping they will stimulate transit-oriented development, but are finding the costs to be crippling. Increasingly, cities in the US, finding themselves short of funds, are wondering whether BRT, a lower cost mass transit solution initially developed in Latin America and a relatively new form of mass transit in the US, could also be used here to leverage transit-oriented development investments.
View this complete post...