Posts Tagged 'Boston'
Monday, November 26th, 2012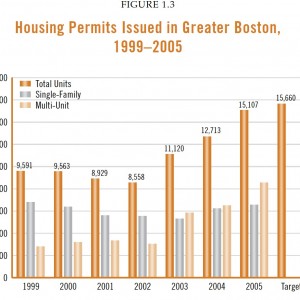 DUKAKIS CENTER FOR URBAN AND REGIONAL POLICY
This report marks the 10th anniversary of the annual Greater Boston Housing Report Card. Each year since 2002, we have probed Greater Boston's housing landscape, keeping tabs on housing construction, home prices and rents. We have analyzed the relationship between the region's economy, demography and housing, and we have kept track of federal, state and local government policies that affect the region's housing market.
View this complete post...
Polls
Polls
Is the administration moving fast enough on Infra issues? Are Americans prepared to pay more taxes for repairs? Should job creation be the guiding determination? Vote now!
Blog
The Infra Blog offers cutting edge perspective on a broad spectrum of Infra topics. Frequent updates and provocative posts highlight hot button topics -- essential ingredients of a national Infra dialogue.
---