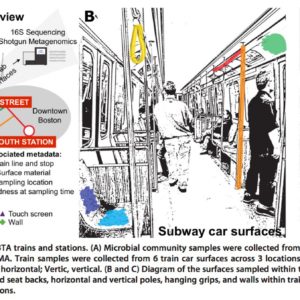 AMERICAN SOCIETY FOR MICROBIOLOGY
In conjunction with other published investigations, this work helps to characterize the "urban microbiome" and, in doing so, adds to our understanding of how these microbial communities are formed, maintained, and transferred. Such studies fall in a critical space between the categories of environmental and human-associated microbial ecology and as such must address the challenges of both. Improved approaches to such studies should include designing studies with rich metadata, including architectural features, human contact, environmental exposure, surface type, and surface material; accounting for a wide range of potential biochemical environments, contaminants, and biomass levels; and involving institutional review boards, city officials, and engineers as appropriate.
View this complete post...