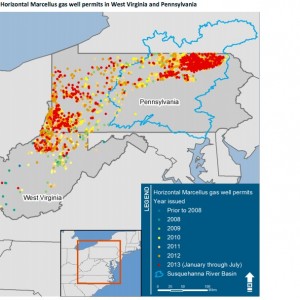 DOWNSTREAM STRATEGIES
SAN JOSE STATE UNIVERSITY
This report focuses on the extraction of natural gas from the Marcellus Shale in Pennsylvania and West Virginia. While conventional gas production has been conducted here for decades, unconventional wells that utilize advances in horizontal drilling have grown considerably more common in the past decade. Nearly nine thousand horizontal Marcellus Shale natural gas wells have been permitted in these two states from 2005 to 2012, and more than eleven thousand such wells will likely be permitted by the end of 2013.
View this complete post...