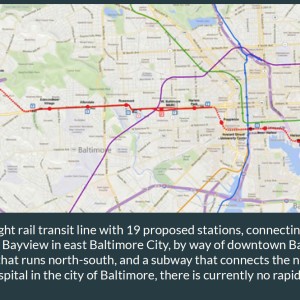 TRANSPORTATION FOR AMERICA
The two major rail transit lines planned for Maryland represent a significant investment in the state's future and economy. Drawing from experience across the nation, this report attempts to assess the full range of potential economic benefits from construction of the Purple Line, connecting Maryland's Washington, D.C. suburbs, and the Red Line, providing east-west connections between Baltimore and its suburbs. Given the number of regions across the country contemplating similar investments, we offer this report as something of a template for how to make a comprehensive assessment of economic impacts.
View this complete post...