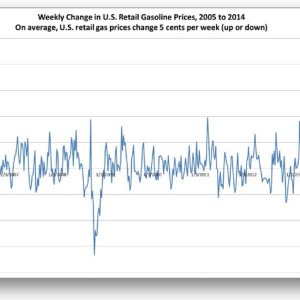 AMERICAN ROAD & TRANSPORTATION BUILDERS ASSOCIATION (ARTBA)
Based on these findings, it is projected that a 15 cents-per-gallon gas tax increase at the federal level would likely result in a 5.9 cents-per-gallon increase in the pump price the week of enactment plus an additional 2.4 cents-per-gallon within four weeks of enactment. Thereafter, it would be a relatively insignificant pricing factor. In fact, the impact of a 15 cent increase in the federal gas tax would likely be "lost" in the week-to-week price fluctuation that has occurred at the gas pump for the last 10 years.
View this complete post...