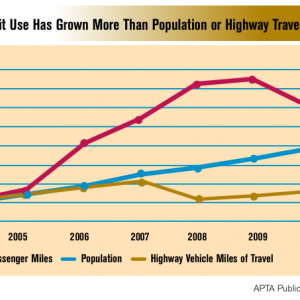 AMERICAN PUBLIC TRANSPORTATION ASSOCIATION
Public transportation is a $57 billion industry in the United States. Public transportation itself includes a broad, interconnected set of modes including local and commuter bus service, subways, paratransit, light rail, streetcars, commuter rail, bus rapid transit, and high-performance intercity passenger rail. It provides essential public benefits, and accordingly receives support from government. At the same time, public transportation is an attractive market for business partnerships, and such relationships have always been present on both capital and operating functions.
View this complete post...