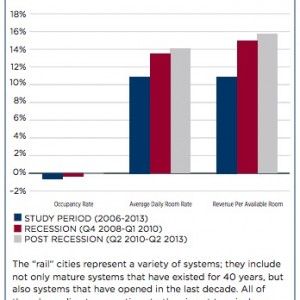 AMERICAN PUBLIC TRANSPORTATION ASSOCIATION
U.S. TRAVEL ASSOCIATION
As fewer Americans are driving cars and recent generational trends show an exodus from rural areas into cities and suburbs with interconnected transit and walkable alternatives, locations that offer multimodal transportation systems are increasingly popular places to live. However, new historical data analysis proves that these same cities are desirable places to travel to as well.
View this complete post...