Posts Tagged 'Air Traffic Control'
Thursday, August 29th, 2013
Air traffic controllers are using NextGen procedures to deconflict traffic between airports, and increase flight operations. Learn more:http://www.faa.gov/nextgen
View this complete post...
Thursday, January 17th, 2013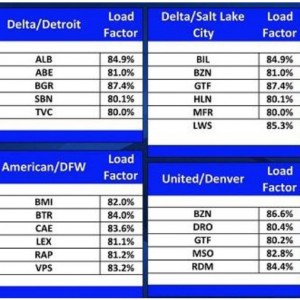 BOYD GROUP INTERNATIONAL
Fodder for the gullible. Despite slow/no growth in airline flights, anywhere between 15% and 20% of flights still arrive 15 minutes or more off the already ATC-padded carrier schedules. Every month. We can depend on it. Go back five years. Or ten years. Compare what the FAA was saying then, with what it's saying now about fixing the air traffic control system. It's a time warp with today's glowing projections of progress. Plan on more of the same in 2013.
View this complete post...
Polls
Polls
Is the administration moving fast enough on Infra issues? Are Americans prepared to pay more taxes for repairs? Should job creation be the guiding determination? Vote now!
Blog
The Infra Blog offers cutting edge perspective on a broad spectrum of Infra topics. Frequent updates and provocative posts highlight hot button topics -- essential ingredients of a national Infra dialogue.
---