Archive for the 'Urban Planning' Category
Friday, February 28th, 2014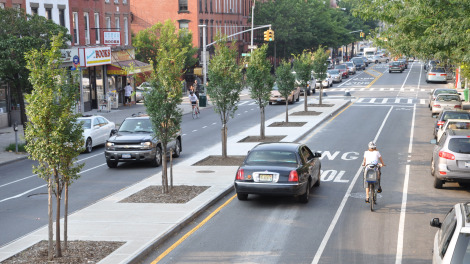 INFRA STORIES YOU SHOULDN'T MISS!
The Passengers Are Up and Running, But Are the Trains?
Move Over Venice, Kirkland Gets in the Gondola Game
South Carolina's Legare Bridge Gets Pedestrian/Cyclist Friendly
Could Congress Find Common Ground On Complete Streets?
Coulda Wouda Shouda: The HSR Edition
Nashville is Growing, But is its Transit System?
View this complete post...
Polls
Polls
Is the administration moving fast enough on Infra issues? Are Americans prepared to pay more taxes for repairs? Should job creation be the guiding determination? Vote now!
Blog
The Infra Blog offers cutting edge perspective on a broad spectrum of Infra topics. Frequent updates and provocative posts highlight hot button topics -- essential ingredients of a national Infra dialogue.
---