Archive for the 'Water Treatment' Category
Wednesday, August 27th, 2014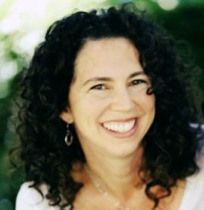 Jenny Hoffner is Senior Director and Co-Lead of American Rivers' Clean Water Supply program leading a national program to advance climate resilient, predictable, reliable clean water supply policies for communities and their rivers.
"Water is life. We take it for granted in our country but it's absolutely essential that we pay attention to this most precious and finite of resources…And we have increased demands across the board on our finite water supplies."
View this complete post...
Polls
Polls
Is the administration moving fast enough on Infra issues? Are Americans prepared to pay more taxes for repairs? Should job creation be the guiding determination? Vote now!
Blog
The Infra Blog offers cutting edge perspective on a broad spectrum of Infra topics. Frequent updates and provocative posts highlight hot button topics -- essential ingredients of a national Infra dialogue.
---