Archive for the 'Wastewater' Category
Thursday, September 11th, 2014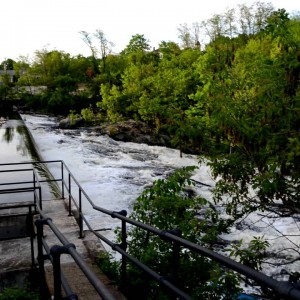 Drinking water and wastewater utilities are vulnerable to damage and service disruptions from flooding. This overview video helps small and medium utilities to become more resilient to flooding. Told from the perspective of a small drinking water utility, the video introduces a 4 step approach with easy-to-use worksheets with corresponding videos. The utility is provided with the tools to examine the threat of flooding, determine impacts to utility assets, identify cost-effective mitigation options, and plan to implement such options.
View this complete post...
Polls
Polls
Is the administration moving fast enough on Infra issues? Are Americans prepared to pay more taxes for repairs? Should job creation be the guiding determination? Vote now!
Blog
The Infra Blog offers cutting edge perspective on a broad spectrum of Infra topics. Frequent updates and provocative posts highlight hot button topics -- essential ingredients of a national Infra dialogue.
---