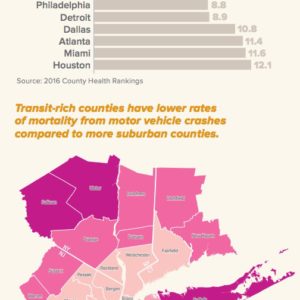 REGIONAL PLAN ASSOCIATION
This report seeks to add to our understanding of the health impacts of long term urban planning decisions. How do planning decisions such as investment in a subway line, the creation of a park or the redevelopment of a neighborhood affect health outcomes decades later? To answer that question we need to look at not only how individual localities work alone, but how clusters of cities, towns and villages work together.
View this complete post...