Archive for the 'Transit' Category
Wednesday, July 30th, 2014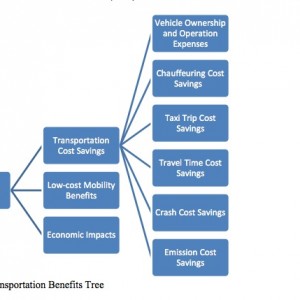 NATIONAL CENTER FOR TRANSIT RESEARCH
Transit systems in rural and small urban areas are often viewed as valuable community assets due to the increased mobility they provide to those without other means of travel. The value of those services, however, has been largely unmeasured, and there are often impacts that go unidentified. As transit systems compete for funding at local, state, and federal levels, it is important to identify and quantify, where possible, the impacts that the services have within local communities, as well throughout the state or country.
View this complete post...
Polls
Polls
Is the administration moving fast enough on Infra issues? Are Americans prepared to pay more taxes for repairs? Should job creation be the guiding determination? Vote now!
Blog
The Infra Blog offers cutting edge perspective on a broad spectrum of Infra topics. Frequent updates and provocative posts highlight hot button topics -- essential ingredients of a national Infra dialogue.
---