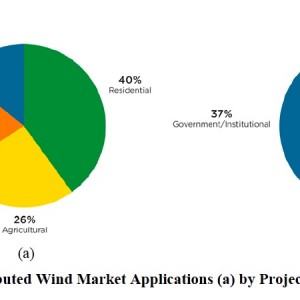 UNITED STATES DEPARTMENT OF ENERGY
The purpose of this report is to quantify and summarize the 2013 U.S. distributed wind market to help plan and guide future investments and decisions by industry, utilities, state and federal agencies, and other interested parties. Distributed wind is defined in terms of technology application based on a wind project's location relative to end-use and power-distribution infrastructure, rather than on turbine or project size. While the distributed wind market includes wind turbines and projects of many sizes, this report breaks the market into two segments when appropriate: wind turbines up through 100 kW (in nominal capacity) referred to in this report as "small wind," and wind turbines greater than 100 kW used in distributed applications.
View this complete post...