Archive for the 'Solid Waste' Category
Wednesday, November 5th, 2014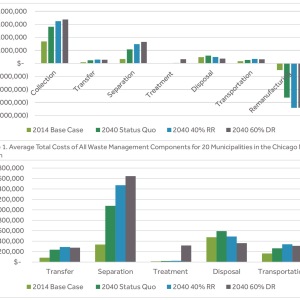 DELTA INSTITUTE
The Chicago Metropolitan Region's waste management statistics lag behind national averages. Currently, Cook County residents produce 7 pounds of waste per day compared to the average American who generates 4.4 pounds of waste per day, and Cook County's 29% (excluding Chicago) recycling rate trails the national average of 34%. Concerned by Cook County's above-average waste generation and below-average recycling rate, Delta Institute sought to determine the existing conditions of the region's waste management system and its associated environmental and economic impacts.
View this complete post...
Polls
Polls
Is the administration moving fast enough on Infra issues? Are Americans prepared to pay more taxes for repairs? Should job creation be the guiding determination? Vote now!
Blog
The Infra Blog offers cutting edge perspective on a broad spectrum of Infra topics. Frequent updates and provocative posts highlight hot button topics -- essential ingredients of a national Infra dialogue.
---