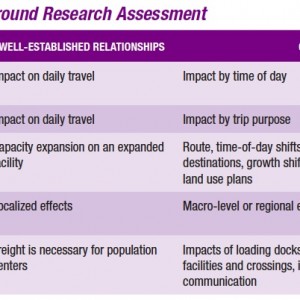 STRATEGIC HIGHWAY RESEARCH PROGRAM
TRANSPORTATION RESEARCH BOARD
While the transportation-land use connection and the impact of various smart growth strategies on travel demand are well-documented, practical guidance and tools for interpreting these insights to make them useful at key project decision points have been lacking. The objective of SHRP 2 Capacity project C16 was to provide transportation planning agencies with improved tools and methods for more accurately and comprehensively integrating transportation investment decision-making with land development and growth management.
View this complete post...