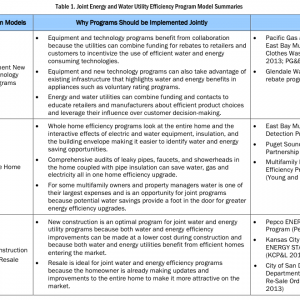 AMERICAN COUNCIL FOR AN ENERGY-EFFICIENT ECONOMY
by Rachel Young
Water and energy are inherently linked, intersecting at both the supply side (electric generation and water/wastewater facilities) and the end-use side (residential, commercial, industrial, and agriculture sectors). This intersection is commonly called the "energy-water nexus."…If utilities recognize this intersection and work together on joint programs they could learn from one another, document their savings, share costs, and potentially achieve greater savings.
View this complete post...