Archive for the 'Schools' Category
Thursday, January 16th, 2014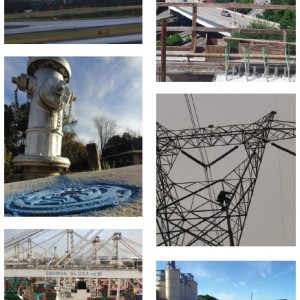 AMERICAN SOCIETY OF CIVIL ENGINEERS: GEORGIA SECTION
With new grades for the first time since 2009, Georgia's infrastructure has shown very little improvement and once again received a cumulative grade of C. The Georgia Section of ASCE assessed the same 12 categories as 2009: aviation, bridges, dams, drinking water, energy, parks and recreation, ports, rail, roads, school facilities, solid waste, stormwater, transit and wastewater. Recognizing the importance of transportation to Georgians, we added two new categories in 2014: ports and rail. As indicated by the grade, much work remains to be done, though there are some bright spots.
View this complete post...
Polls
Polls
Is the administration moving fast enough on Infra issues? Are Americans prepared to pay more taxes for repairs? Should job creation be the guiding determination? Vote now!
Blog
The Infra Blog offers cutting edge perspective on a broad spectrum of Infra topics. Frequent updates and provocative posts highlight hot button topics -- essential ingredients of a national Infra dialogue.
---