Archive for the 'Public Transportation' Category
Friday, November 7th, 2014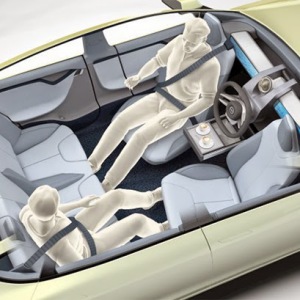 In Florida, Republican state senator Jeff Brandes is making the case that Pinellas County – home of the last metro area in the U.S. to develop a regional transit network – shouldn't invest in light rail because autonomous vehicles will make mass transit pointless…In that spirit, I've put together a list of recommendations that Mr. Brandes can use in developing policy to prepare for this brave new world of robotic transportation. It's one thing not to waste money on a boondoggle technology like light rail that's faithfully served people for barely even 100 years –if we're serious about autonomous vehicles and their guaranteed ability to solve all of our problems, we need to be more proactive.
View this complete post...
Polls
Polls
Is the administration moving fast enough on Infra issues? Are Americans prepared to pay more taxes for repairs? Should job creation be the guiding determination? Vote now!
Blog
The Infra Blog offers cutting edge perspective on a broad spectrum of Infra topics. Frequent updates and provocative posts highlight hot button topics -- essential ingredients of a national Infra dialogue.
---