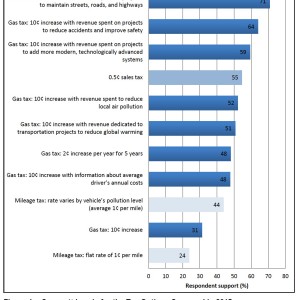 MINETA TRANSPORTATION INSTITUTE
This report contributes to the understanding of current public sentiment about increasing transportation taxes by presenting the results from the sixth year of an annual telephone survey investigating public opinion about a variety of transportation tax options at the federal level. The specific taxes tested were ten variations on raising the federal gas tax rate or creating a new mileage tax, as well as one option for creating a new federal sales tax.
View this complete post...