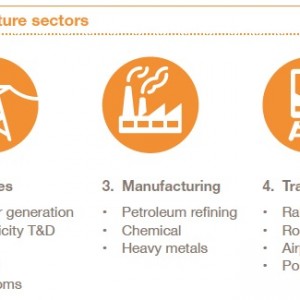 PricewaterhouseCoopers (PwC)
Infrastructure spending has begun to rebound from the global financial crisis and is expected to grow significantly over the coming decade. That is the main finding of Capital project and infrastructure spending: Outlook to 2025, our in-depth analysis of 49 countries that account for 90% of global economic output. Worldwide, infrastructure spending will grow from $4 trillion per year in 2012 to more than $9 trillion per year by 2025. Overall, close to $78 trillion is expected to be spent globally between 2014 and 2025. But the recovery will be uneven, with infrastructure spending in Western Europe not reaching pre-crisis levels until at least 2018. Meanwhile, emerging markets, unburdened by austerity or ailing banks, will see accelerated growth in infrastructure spending, especially China and other countries in Asia.
View this complete post...