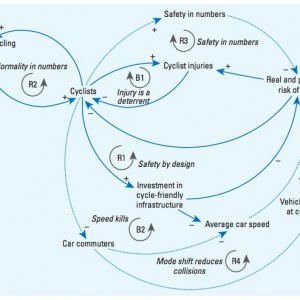 NATIONAL INSTITUTE OF ENVIRONMENTAL HEALTH SCIENCES
Car use is the dominant mode of transport to work in many high-income cities. In car-oriented cities, commuting by private motor vehicle allows access to employment and training (crucial social determinants of health) while enabling households to manage competing responsibilities. However, car-dependent commuting has significant negative public health effects for commuters, the wider community, and local and global ecosystems. A mode shift to greater use of active transport would bring environmental, health, social, and equity benefits (de Nazelle et al. 2011; Hosking et al. 2011).
View this complete post...