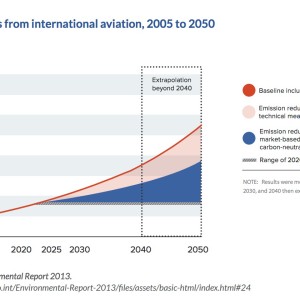 GLOBAL COMMISSION ON THE ECONOMY AND CLIMATE
The negotiations under the United Nations Framework Convention on Climate Change (UNFCCC) cover the vast majority of global greenhouse gas (GHG) emissions, but two significant sources of rapidly growing emissions need to be addressed primarily outside the UNFCCC: international aviation and international shipping. Due to their trans-boundary character, international cooperation is urgently needed to stem that growth and to seize opportunities for cost-effective emissions reduction.
View this complete post...