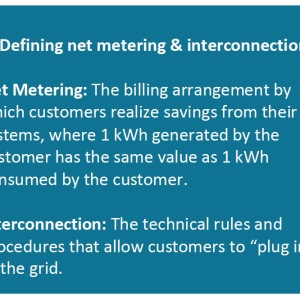 INTERSTATE RENEWABLE ENERGY COUNCIL
VOTE SOLAR
One significant lesson that is apparent upon reviewing the wide variety of existing state standards is that inconsistency is the nemesis of clean energy development. It creates confusion among consumers, undermines the ability of businesses to operate efficiently across utility service territories or state lines,
and increases costs to all program participants — utilities, consumers, businesses and commission staff — by forcing these stakeholders to master the idiosyncrasies of each individual state's programs.
View this complete post...