Archive for the 'National' Category
Thursday, February 23rd, 2017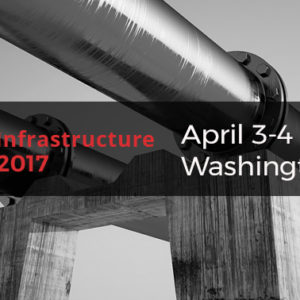 Nothing in President-elect Donald Trump's agenda will loom as large as his commitment to revitalize the infrastructure. Some projects will get going through congressional appropriations while others will get their start by eliminating impediments — such as authorizing the Keystone Pipeline — and easing a broad array of federal regulations and stipulations. The conference, Infrastructure 2017, will examine contracting opportunities on a granular level.
View this complete post...
Polls
Polls
Is the administration moving fast enough on Infra issues? Are Americans prepared to pay more taxes for repairs? Should job creation be the guiding determination? Vote now!
Blog
The Infra Blog offers cutting edge perspective on a broad spectrum of Infra topics. Frequent updates and provocative posts highlight hot button topics -- essential ingredients of a national Infra dialogue.
---