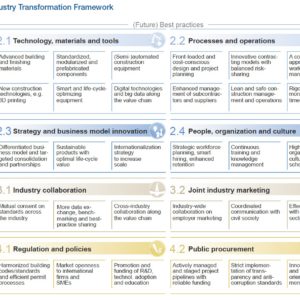 WORLD ECONOMIC FORUM
The Engineering & Construction (E&C) industry strongly affects the economy, the environment and society as a whole. It touches the daily lives of everyone, as quality of life is heavily influenced by the built environment surrounding people. The construction industry serves almost all other industries, as all economic value creation occurs within or by means of buildings or other "constructed assets". As an industry, moreover, it accounts for 6% of global GDP. It is also the largest global consumer of raw materials, and constructed objects account for 25-40% of the world's total carbon emissions.
View this complete post...